• clean water • climate change • drinking water • filtered water • global water crisis • safe drinking water • World Water Day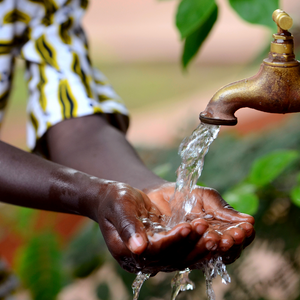 March 22 is World Water Day 2020. Held on this day every year since 1993, World Water Day focuses on the importance of freshwater and raising awareness of the 2.2 billion people living without access to safe water. According to the United Nations website, it is also about taking action to tackle the global water crisis. A core focus of World Water Day is to support the achievement of Sustainable Development Goal 6: water and sanitation for all by 2030. It's a lofty goal but a worthwhile one. Consider these facts: Today, 1 in 3 people live without safe drinking...
---
• best drinking water • bottles • drinking water • plastic container • plastic water bottle • water • water filtration
At CLEAR2O®, we know that RVers appreciate the value of pure, clean water – whether it's for cooking, cleaning, rinsing or, especially, drinking. They know that campgrounds are notorious for having poor-quality water, filled with sediment, contaminants, plastics, and other sorts of undesirable items. As RV Life describes it in an article from June 2017, "You wouldn't take a sip out of your RV sewer hose, but connecting to some campground water supply lines could be just as disgusting and dangerous to your health." And while the water flowing in the streams and rivers of the backcountry may look pure,...
---
• best tasting water • campgrounds • clean water • drinking water • filtered water • filtration system • recreational vehicle • RV Basics • rv beginners • rv life • RV LIFESTYLE • rv living • rving • water filtration
A question that we often get not only about our RV water filters but RV's in general is, "Why isn't the water flow rate faster?" It's truly a million-dollar question, and one which has multiple answers. The fact is, flow rate is affected by so many factors, it can sometimes require the sleuthing skills of a seasoned detective to get to the root cause. Some of the reasons are related directly to the filter itself; others are a byproduct of other factors that have nothing to do with the filter, like plumbing and hoses. Sometimes, it can be a combination...
---
The blogs we create at CLEAR2O® are meant to accomplish a number of objectives: Educate our readers on the importance of water filtration Inform you about the options available to accomplish your water filtration goals Entertain you We're pretty confident that we are meeting the challenge on all three. We constantly put forth the most current information about the subject of water filtration and its importance to you, the RVer. We let you know about the products that can help you get the best water experience possible. The occasional water quiz is meant to entertain but also educate in a...
---
This is the time of year that many of us make our New Year's resolutions. The ways we're going to improve. The family and friends we're going to treat better. The weight we're going to lose (that one is one our list every year). Some of us will keep our resolutions. Some will keep some of them. Many will keep none of them. But at least we try – that's an admirable start. In that vein, we at CLEAR2O® have five resolutions related to our favorite subject: water. These are not resolutions for us; they are for you. We don't...