• celebration • Christmas • Christmas tree • eco friendly • family • Hanukkah • holidays • perfect gift • presents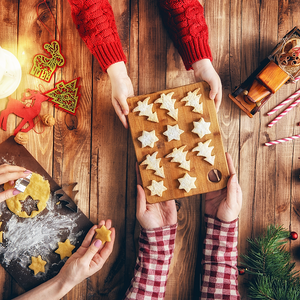 The holiday season is officially upon us. And in these trying times, a little holiday cheer can go a very long way. While you're bringing this holiday cheer to your family and friends, how about giving some to the planet as well? Being eco-friendly should be a year-round endeavor, but since the holidays also brings a great deal of excess waste, garbage, and assorted unrecyclables, the job can become much harder during this season. But with a little foresight and a bit of awareness, you can make sure that our world gets some nice presents, too. Here are some areas...
---
• best drinking water • brewing • cafe • coffee • coffeemaker • filtered water • grinder • tips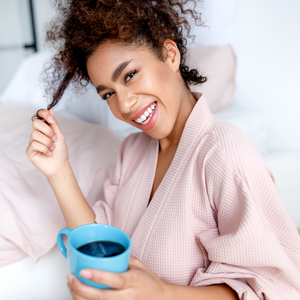 You're standing outside your RV early in the morning. There's a slight chill in the air, but the sun is starting to slowly warm things up. Nestled in your hands is a steaming hot cup of coffee, the smell rising up into your nose, the taste satisfying your palate. Few things in life are quite as enjoyable as that first cup of coffee each morning on an RV trip. So, you want to ensure that you've got all the ingredients and the tools to make the perfect cup. The type of coffee maker you use makes a difference. And obviously,...
---
• ANTIFREEZE • PREPARATION • rv life • rv living • RV TIPS • WEATHER • WINTER • WINTERIZING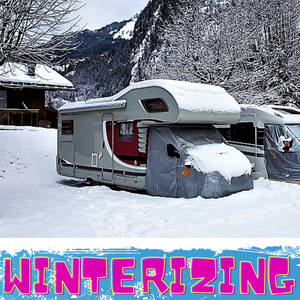 We know that the weather can often change at the drop of a hat, but this is ridiculous. A weather system that has dropped temperatures as much as 60 degrees in 24 hours is bringing powerful winds to Utah and heavy snow to parts of Colorado, Montana and Wyoming. While this is an extremely infrequent occurrence, it's a stark reminder that winter is ready to pounce. For some RVers, that means RV season is coming to a close. Not all RVers, of course. For the year-rounders, the snowbirds, and the winter lovers, it may just be starting. But for a...
---
• camping • cats • dogs • drinking water • filtered water • filtration system • pets • puppies • rving with pets
During this pandemic – and perhaps because of it – experienced RVers are getting back into their vehicles, while a growing segment of newcomers are undertaking this wholesome activity for the first time. The ability to be in a safe environment, enjoy the outdoors, visit new places, all while social distancing has created a growing interest in this recreational activity. When we say that RVing is a great pursuit for the whole family, we really mean the whole family – including family members with four legs. The fact is, RVing with pets has become increasingly popular, as many pet owners...
---
• ADVENTURE • best drinking water • camping • clean water • drinking water • emergency preparation • hiking • outdoors • purification • purifier • reduces contaminants • removes bacteria • safe drinking water • scouting • trails • water filtration
Staying hydrated is one of the most important parts of any physical activity.  It's essential to follow smart hydration practices. Our body uses water to help us regulate body temperature, aid in our digestion, deliver oxygen all over the body, protect and cushion joints, and flush out unwanted toxins from the body.  Water intake varies widely by individual, so you need to know your own hydration needs. Sometimes we might encounter problems while hiking and one of them is dehydration. Avoiding dehydration is crucial, especially when backpacking the back country and other dry areas without access to any water. Dehydration...