News — safe drinking water
• ADVENTURE • best drinking water • camping • clean water • drinking water • emergency preparation • hiking • outdoors • purification • purifier • reduces contaminants • removes bacteria • safe drinking water • scouting • trails • water filtration
Staying hydrated is one of the most important parts of any physical activity.  It's essential to follow smart hydration practices. Our body uses water to help us regulate body temperature, aid in our digestion, deliver oxygen all over the body, protect and cushion joints, and flush out unwanted toxins from the body.  Water intake varies widely by individual, so you need to know your own hydration needs. Sometimes we might encounter problems while hiking and one of them is dehydration. Avoiding dehydration is crucial, especially when backpacking the back country and other dry areas without access to any water. Dehydration...
---
• dirt • filtration system • garden • gardening • health • hydroponics • koi pond • organic gardening • planting • safe drinking water • soil • water filtration
The social distancing we've all been forced to practice lately has made us find alternate activities to fill up our free time – and we've got a lot of it to fill. Television watching, always a popular pastime, has risen dramatically. Ratings for news programs in particular are off the charts (CNN's daytime viewership during the week of  March 16 was up 132% over the same week last year; Fox News Channel saw a 77% jump). What's more, streaming services like Netflix have provided consumers with a wide range of on-demand viewing to suit nearly every taste. More people are...
---
• best water pitcher • clean water • drink • drinking water • filtered water • filtration system • global water crisis • health • plastic container • plastic water bottle • purification • rving • safe drinking water • water • water bottles
Empty or near-empty shelves have become one of the many symbols of the coronavirus epidemic – a clear sign that things are not the same as they once were. And not just one or two shelves. Go into virtually any supermarket or grocery store across America, and unless they have just finished stocking for the day, you're going to see rows and rows of shelves devoid of product. It's an unsettling sight, one that visibly drives home the reality of a situation we've never seen before. Among the most consistently empty shelves are the ones housing bottled water. Even with...
---
• clean water • climate change • drinking water • filtered water • global water crisis • safe drinking water • World Water Day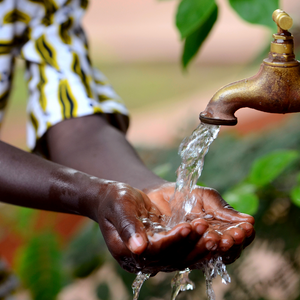 March 22 is World Water Day 2020. Held on this day every year since 1993, World Water Day focuses on the importance of freshwater and raising awareness of the 2.2 billion people living without access to safe water. According to the United Nations website, it is also about taking action to tackle the global water crisis. A core focus of World Water Day is to support the achievement of Sustainable Development Goal 6: water and sanitation for all by 2030. It's a lofty goal but a worthwhile one. Consider these facts: Today, 1 in 3 people live without safe drinking...
---
• best drinking water • best tasting water • best water pitcher • drinking water • filtered water • filtration system • fitness • health • rving • safe drinking water • tips • water • water filtration
Turn on your kitchen faucet, fill up a glass, and have a nice cool drink of water. Sounds like the kind of thing you can do without thinking. Unfortunately, these days, you do have to think about it – a lot. As noted in our last blog, a vast majority of the unsafe tap water in our country is found in cities and towns where the contaminants actually meet legal standards. In an article from the Fox News website, Olga Naidenko, Ph.D., EWG's vice president for science investigations, was quoted in a press release as saying, "The vast majority of...