• ADVENTURE • campgrounds • camping • clean water • drinking water • health • outdoors • recreational vehicle • rv living • rving • travel • water filtration
Whether you're a frequent RVer or the most inexperienced novice, it's likely you've heard the term "boondocking." You may have even done it, out of desire or necessity. Whatever the reason, it's a fact of RV travel and one that every RVer should understand. Boondocking is a term used to describe RVing without being connected to water, electric, or sewer. Because you're not connected to any services it's also called "dry camping." Other terms you might see refer to boondocking are free camping and wild camping. Essentially, there are three different types of boondocking : The Overnight Stay: This form...
---
• COVID 19 • filtration system • Indoor • outdoors • Road Trip • rving • Self Quarantined • Social Distancing • Stay Safe • Virus • water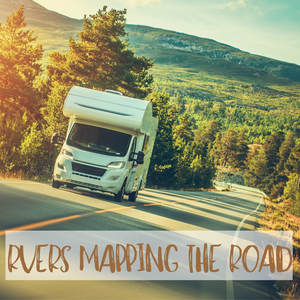 To say that the novel coronavirus has wreaked havoc on the global economy is like saying that the Great Depression was a minor annoyance. There is simply no way to overstate the economic impact this health crisis has exerted on businesses worldwide. Still, we know that the commercial ramifications of COVID-19 will not last forever. While no one can predict exactly when things will return to "normal," many experts believe that it's a matter of months, not years. And while social distancing will likely remain in place once businesses do open en masse, it will be a relatively small price...
---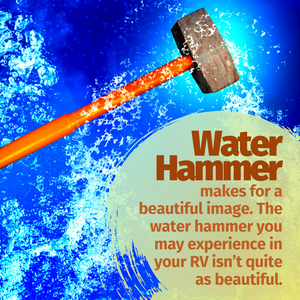 "Water hammer" sounds like something you would use to fix an aquarium or build an underwater house. But for RV owners, a water hammer can sometimes pack a punch that you will want to avoid. Avid RVers may be more familiar with the true definition of the term. It is the clatter or noise that your RV's water pipes make when turning a faucet on/off or flushing a toilet. It is a very common complaint among RV owners and can not only be annoying but potentially damaging to sensitive fittings and pipes. It would be convenient if there were a...
---
• dirt • filtration system • garden • gardening • health • hydroponics • koi pond • organic gardening • planting • safe drinking water • soil • water filtration
The social distancing we've all been forced to practice lately has made us find alternate activities to fill up our free time – and we've got a lot of it to fill. Television watching, always a popular pastime, has risen dramatically. Ratings for news programs in particular are off the charts (CNN's daytime viewership during the week of  March 16 was up 132% over the same week last year; Fox News Channel saw a 77% jump). What's more, streaming services like Netflix have provided consumers with a wide range of on-demand viewing to suit nearly every taste. More people are...
---
• best water pitcher • clean water • drink • drinking water • filtered water • filtration system • global water crisis • health • plastic container • plastic water bottle • purification • rving • safe drinking water • water • water bottles
Empty or near-empty shelves have become one of the many symbols of the coronavirus epidemic – a clear sign that things are not the same as they once were. And not just one or two shelves. Go into virtually any supermarket or grocery store across America, and unless they have just finished stocking for the day, you're going to see rows and rows of shelves devoid of product. It's an unsettling sight, one that visibly drives home the reality of a situation we've never seen before. Among the most consistently empty shelves are the ones housing bottled water. Even with...