• best tasting water • campgrounds • camping • clean water • contaminants • drinking water • filtered water • filtration system • iron water • rust water • rv pipes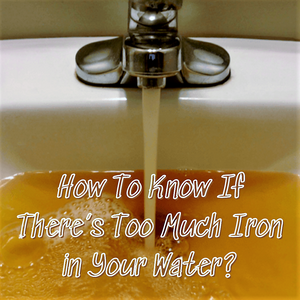 Protect your family and your 
RV
 with an 
RV Water Filter
 System.
---
• ADVENTURE • best tasting water • campgrounds • camping • drinking water • filtered water • filtration system • outdoors • RV Basics • rv beginners • rv life • RV LIFESTYLE • rv living • RV TIPS • rving with pets
The recent uptick in RV sales and rentals may have you asking yourself whether you'd like to join in on the fun. If you do, then welcome! As a "newbie," you'll soon start to discover the enjoyment, freedom, and camaraderie inherent in RVing. But before you can get there, there are many things you need to know. Understanding the various types of RVs is certainly at the top of the list. Here is an overview of your RV choices; it's extremely basic and you'll need to do more research, but it's a good place to start.  Making the decision of...
---
• best tasting water • campgrounds • camping • filtration system • water pump
You've just purchased a new RV or motor coach. You undoubtedly put an enormous amount of time and effort into the decision of which one to buy. Now that you've got your RV, here's some unsolicited advice: you need to put almost equal time and effort into your choice of water filtration. Clean water is a requisite ingredient for virtually any successful RV excursion, long or short; acquiring the best device or system to meet your unique water requirements – not only for drinking but for cooking, bathing, washing dishes, even flushing your toilets – is a process that you...
---
• camping • cats • dogs • drinking water • filtered water • filtration system • pets • puppies • rving with pets
During this pandemic – and perhaps because of it – experienced RVers are getting back into their vehicles, while a growing segment of newcomers are undertaking this wholesome activity for the first time. The ability to be in a safe environment, enjoy the outdoors, visit new places, all while social distancing has created a growing interest in this recreational activity. When we say that RVing is a great pursuit for the whole family, we really mean the whole family – including family members with four legs. The fact is, RVing with pets has become increasingly popular, as many pet owners...
---
• COVID 19 • filtration system • Indoor • outdoors • Road Trip • rving • Self Quarantined • Social Distancing • Stay Safe • Virus • water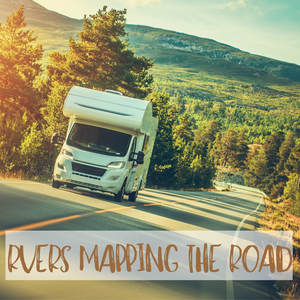 To say that the novel coronavirus has wreaked havoc on the global economy is like saying that the Great Depression was a minor annoyance. There is simply no way to overstate the economic impact this health crisis has exerted on businesses worldwide. Still, we know that the commercial ramifications of COVID-19 will not last forever. While no one can predict exactly when things will return to "normal," many experts believe that it's a matter of months, not years. And while social distancing will likely remain in place once businesses do open en masse, it will be a relatively small price...