• best tasting water • campgrounds • camping • clean water • contaminants • drinking water • filtered water • filtration system • iron water • rust water • rv pipes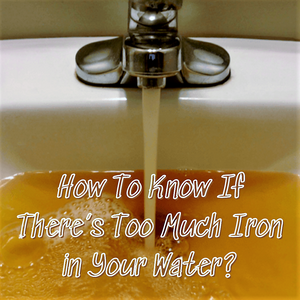 Protect your family and your 
RV
 with an 
RV Water Filter
 System.
---
• ADVENTURE • best tasting water • campgrounds • camping • drinking water • filtered water • filtration system • outdoors • RV Basics • rv beginners • rv life • RV LIFESTYLE • rv living • RV TIPS • rving with pets
The recent uptick in RV sales and rentals may have you asking yourself whether you'd like to join in on the fun. If you do, then welcome! As a "newbie," you'll soon start to discover the enjoyment, freedom, and camaraderie inherent in RVing. But before you can get there, there are many things you need to know. Understanding the various types of RVs is certainly at the top of the list. Here is an overview of your RV choices; it's extremely basic and you'll need to do more research, but it's a good place to start.  Making the decision of...
---
• best drinking water • clean water • CLIMATE • climate change • contaminants • contamination • drinking water • eco friendly • global water crisis • health • plastic container • plastic water bottle • WEATHER • World Water Day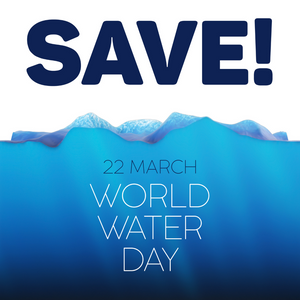 Even in a worldwide pandemic, there are some things we take for granted; unfortunately, water is one of them. You can be sure that there are plenty of people who don't have the same cavalier attitude towards clean water - that's because they don't have it. Consider these sobering facts from Drop in the Bucket, an organization who goal is to build wells and sanitation systems at schools throughout sub-Saharan Africa: There are 785 million people in the world without safe water; that's 1 person out of every 10 who have it. A large segment of that number inhabits sub-Saharan...
---
• camping • cats • dogs • drinking water • filtered water • filtration system • pets • puppies • rving with pets
During this pandemic – and perhaps because of it – experienced RVers are getting back into their vehicles, while a growing segment of newcomers are undertaking this wholesome activity for the first time. The ability to be in a safe environment, enjoy the outdoors, visit new places, all while social distancing has created a growing interest in this recreational activity. When we say that RVing is a great pursuit for the whole family, we really mean the whole family – including family members with four legs. The fact is, RVing with pets has become increasingly popular, as many pet owners...
---
• ADVENTURE • best drinking water • camping • clean water • drinking water • emergency preparation • hiking • outdoors • purification • purifier • reduces contaminants • removes bacteria • safe drinking water • scouting • trails • water filtration
Staying hydrated is one of the most important parts of any physical activity.  It's essential to follow smart hydration practices. Our body uses water to help us regulate body temperature, aid in our digestion, deliver oxygen all over the body, protect and cushion joints, and flush out unwanted toxins from the body.  Water intake varies widely by individual, so you need to know your own hydration needs. Sometimes we might encounter problems while hiking and one of them is dehydration. Avoiding dehydration is crucial, especially when backpacking the back country and other dry areas without access to any water. Dehydration...